The South Pacific Tourism Organisation recognizes staff member of the year
Thursday, December 14th, 2017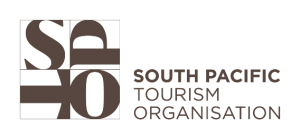 PRESS RELEASE
The South Pacific Tourism Organisation recognizes staff member of the year
December 14th 2017, Suva, FIJI- The South Pacific Tourism Organisation has recognized the commitment and service of its staff through awarding the SPTO CEO's Award to the organisation's Accountant at the annual staff retreat earlier this month. (December 1st).
The staff of the year award is given annually to the staff member who has provided the best service as assessed by the SPTO Management following the criteria of outstanding achievement on the job, exceptional contributions towards the effectiveness and efficiency of operations, outstanding service to other employees and visitors, social/extracurricular activities and personality and attitude.
SPTO CEO Chris Cocker acknowledged the services provided by all SPTO staff and presented this year's award to the SPTO Accountant, Muni Krishneel Achari, for his commitment and contribution to providing excellent finance and corporate services to the organisation. Mr Cocker noted that Achari is not limited to his job description but is always willing to offer his services in other aspects of the SPTO service delivery.
The SPTO CEO Award was offered for the first time last year (2016) with the CEO's Executive Adviser Kelera Cavuilati, the first recipient of the award. Staff are only allowed to be recipients of the award once.
The SPTO held its annual staff retreat for 2017 at the Warwick Resort, Fiji along the Coral Coast. The retreat provided an opportunity for staff to review the activities of the year and discuss the calendar of events for 2018. There were also teambuilding activities which reaffirmed the importance of working as a team in the delivery of their regional services.
As an annual staff recognition award, the SPTO Management will undertake this again in 2018.
About SPTO
Established in 1983 as the Tourism Council of the South Pacific, the South Pacific Tourism Organisation (SPTO) is the mandated organisation representing Tourism in the region. Its 18 Government members are American Samoa, Cook Islands, Federated States of Micronesia, Fiji, French Polynesia, Kiribati, Nauru, Marshall Islands, New Caledonia, Niue, Papua New Guinea, Samoa, Solomon Islands, Timor Leste, Tonga, Tuvalu, Vanuatu and the People's Republic of China. In addition to government members, the South Pacific Tourism Organisation enlists a private sector membership base.
ENDS
For more information, contact:
Alisi Lutu, Marketing Manager
South Pacific Tourism Organisation (SPTO)
Email: alutu@spto.org or +679 3304177
---