SPTO wins 'Best New Exhibitor' at LA Travel and Adventure Show
Wednesday, March 7th, 2018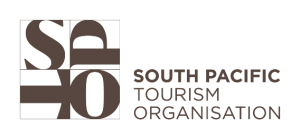 PRESS RELEASE
SPTO wins 'Best New Exhibitor' at LA Travel and Adventure Show
24 Feb 2018, Suva, FIJI – South Pacific Tourism Organisation has won the 'Best of Show New Exhibitor at the LA Travel and Adventure Show after participating for the first tine.
SPTO and Fiji Airways co-organized the participation of Pacific Islands at the show with Tonga and Samoa included under the South Pacific Islands exhibition, along with American Samoa, Cook Islands, Fiji, Solomon Islands and Tahiti also showcasing under individual country booths at the event.
SPTO Chief Executive Officer, Christopher Cocker said they were delighted to be recognised by the organizers for the collaboration with Fiji Airways to bring seven members countries to participate at the LA Travel and Adventure Show.
"We are delighted to be recognized for our work which is to promote and increase awareness of the South Pacific brand and identity in the US market, this year the show had an attendance of over 40,000 which included travel agents, press and visitors which gave our delegation access to a large audience. What's even sweet is that we're participating for the first time this year, " said Mr Cocker.
The LA Travel & Adventure Show has become the USA's most important travel event for marketers wishing to reach consumers and travel agents. Fiji, Samoa and Tonga also offered special holiday packages to attract visitors to the South Pacific.
The event gave exhibitors the opportunity to build and establish business relationships with key trade and tourism partners. Fiji Airways also hosted a breakfast for the South Pacific delegation and selected travel agents to network directly.
"We had over 150,000 visitors from the US to Pacific Island countries in 2017 and 39.8% of that visited Fiji, French Polynesia had 33.5% while the remaining 26.7% were shared amongst other Pacific Island destinations, so this is a big win for us in terms of marketing our South Pacific brand in the US market " said SPTO Marketing Manager, Alisi Lutu.
SPTO also promoted the South Pacific Specialist Programme, its online training program with accreditation for travel agents focusing on key information to help them understand tourism products, services and general information about Pacific Island destinations.
ENDS
About Meet LA & Adventure Travel Show
To access more information click here: https://travelshows.com/
About SPTO
Established in 1983 as the Tourism Council of the South Pacific, the South Pacific Tourism Organisation (SPTO) is the mandated organisation representing Tourism in the region. Its 18 Government members are American Samoa, Cook Islands, Federated States of Micronesia, Fiji, French Polynesia, Kiribati, Nauru, Marshall Islands, New Caledonia, Niue, Papua New Guinea, Samoa, Solomon Islands, Timor Leste, Tonga, Tuvalu, Vanuatu and the People's Republic of China. In addition to government members, the South Pacific Tourism Organisation enlists a private sector membership base.
For further information, please contact:
Alisi Lutu, Marketing Manager
South Pacific Tourism Organisation (SPTO)
Email: alutu@spto.org or +679 3304177
---