'SPTO Welcomes Five New Private Sector Representatives on the SPTO Board'
Tuesday, November 14th, 2017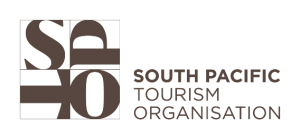 PRESS RELEASE
SPTO Welcomes Five New Private Sector Representatives on the SPTO Board
13 November, 2017, Suva, FIJI– In an effort to recognize the importance of private sector in the Pacific's economies and strengthen relationship with the private sector, as well as to build consensus in progressing the regional tourism agenda, the South Pacific Tourism Organisation has named five private sector representatives to sit on its Board.
The SPTO is composed of 18 Government Members and more than 140 private sector members who were consulted in the process of identifying the best representatives for the Board.  The five nominees were approved by the Board and the Council of Ministers at the annual meeting in Port Vila last month. It is recognized that their presence will enable tourism private sector to speak in one voice nationally and regionally.
The new members of the Board are prominent leaders with extensive experience in the Pacific's tourism industry and are as follows:
Air Niugini Chief Executive Officer Mr. Simon Foo who has spent 45 years working in the airline industry and brings a wealth of experience to the role. He is currently overseeing an exciting time of growth and transformation in the company. In 2015, Mr Foo was appointed Chairman of the Association of South Pacific Airlines (ASPA), a position which he continues to hold today.
Managing Director of Turama Pacific Tours in the Cook Islands, Robert Skews is a current and the longest serving Director of Cook Islands Tourism Corporation with a current term of 14 years. Prior to his appointment at Turama Pacific Tours in 1982, he held various positions in Air New Zealand from 1969.
Tahiti Tours General Manager Diana Chinchoi is also now the new Group General Manager for the Tahiti Nui Travel Group.  She has over 27 years of experience specializing in and selling Tahiti as a destination.
Ali Serhan has over fourteen years work experience, of which ten plus years he was employed in Senior Executive/ General Management roles. He has a wealth of international hotel management experience, with a career spanning international destinations such as Vanuatu, Fiji, Jordan and Lebanon.
Chairman of the Fiji Hotel Tourism Association, Mr. Dixon Seeto brings more than 30 years' experience as a hotelier.  He served as the Hexagon Group of Hotels Group Managing Director,
Warwick Intl Hotels, Vice President of South Pacific/General Manager Naviti Resort andTapa International Ltd – Group Managing Director
The appointments come into effect on January 1st, 2018.
SPTO acknowledges and appreciates the valuable contribution of Fiji Airways and Kiribati Holidays who have been private sector members of the SPTO Board for many years. Fiji Airways will continue to be a key partner with SPTO in a number of major events planned for 2018 and into the future, including the annual South Pacific Tourism Exchange event.
Ends
About SPTO
Established in 1983 as the Tourism Council of the South Pacific, the South Pacific Tourism Organisation (SPTO) is the mandated organisation representing Tourism in the region. Its 18 Government members are American Samoa, Cook Islands, Federated States of Micronesia, Fiji, French Polynesia, Kiribati, Nauru, Marshall Islands, New Caledonia, Niue, Papua New Guinea, Samoa, Solomon Islands, Timor Leste, Tonga, Tuvalu, Vanuatu and the People's Republic of China. In addition to government members, the South Pacific Tourism Organisation enlists a private sector membership base.
ENDS
For more information, contact:
Alisi Lutu, Marketing Manager
South Pacific Tourism Organisation (SPTO)
Email: alutu@spto.org or +679 3304177
---