SPTO Signs a Memorandum of Understanding With Fiji Hotel & Tourism Association.
Saturday, November 11th, 2017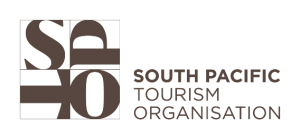 PRESS RELEASE
SPTO Signs a Memorandum of Understanding With Fiji Hotel & Tourism Association.
10 November, 2017, Suva, FIJI- The South Pacific Tourism Organisation (SPTO) and Fiji Hotel & Tourism Association (FHTA) signed a memorandum of understanding yesterday to promote tourism and private sector development in Fiji in a sustainable manner that will bring economic growth and social benefits to the country.
Christopher Cocker, Chief Executive Officer for SPTO and Dixon Seeto, Chairman of FHTA signed the MOU on behalf of their respective offices and members. The MoU is a first of its kind between the two partners and outlines a number of priority areas in relation to tourism and private sector development in Fiji.
SPTO and FHTA have been in discussions for some time regarding the MOU which is a crucial first step for the regional body to undertake its private sector development programme for Fiji's private sector, particularly the accommodation sector.
SPTO CEO Chris Cocker said "I am pleased with the signing of the MoU as this will establish collaboration between the two Parties based on a genuine spirit of partnership in which both seek to share, enhance and complement each other's strengths, expertise and resources, underpinning the "one team" approach for tourism and private sector business development in Fiji."
The MOU is commitment by both organisations to the development of joint programmes in areas of mutual interest, including, policy development, research, marketing, investment, sustainable tourism development (including initiatives on energy efficiency and climate change) and private sector capacity development.
FHTA Chairman Dixon Seeto said "This is a great day looking forward. FHTA works very closely with other stakeholders in the tourism industry in Fiji and with our involvement with the SPTO; we are extending the link throughout the industry. In bringing about what SPTO is already doing, we are working towards greater cohesion with the industry in having a single minded mission in terms of tourism development, especially in the area of HRD, people development and so forth. There are a lot of experiences and knowledge that can be shared for further development, where working with a team is better than working alone."
As outlined in the MOU, both parties will commit to identify and develop programmes and activities for small and medium enterprise (SME) tourism private sector development in the region with the aim to identify:
Key growth and development opportunities
Challenges and issues to sustainable growth and economic benefits
Developments and related investments required
Under the MoU the two organisations will also seek and identify joint innovative opportunities such as joint donor funding, project proposals, and private sector membership opportunities, that will benefit the members of both organisations.
The MoU was signed at the SPTO Office in Suva and will be effective for the next 3 years.
About SPTO
Established in 1983 as the Tourism Council of the South Pacific, the South Pacific Tourism Organisation (SPTO) is the mandated organisation representing Tourism in the region. Its 18 Government members are American Samoa, Cook Islands, Federated States of Micronesia, Fiji, French Polynesia, Kiribati, Nauru, Marshall Islands, New Caledonia, Niue, Papua New Guinea, Samoa, Solomon Islands, Timor Leste, Tonga, Tuvalu, Vanuatu and the People's Republic of China. In addition to government members, the South Pacific Tourism Organisation enlists a private sector membership base.
 ENDS
For more information, contact:
Alisi Lutu, Marketing Manager
South Pacific Tourism Organisation (SPTO)
Email: alutu@spto.org or +679 33041
---