SPTO rolls out sustainability data collection training in Samoa
Wednesday, March 7th, 2018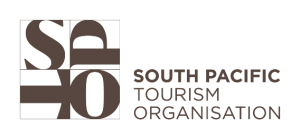 PRESS RELEASE
SPTO rolls out sustainability data collection training in Samoa
9 Feb 2018, Suva, FIJI - The South Pacific Tourism Organisation (SPTO) rolled out data collection training for 15 hotels across Samoa that volunteered to take part in its sustainability-monitoring programme.
The training is a component of the UN 10 Year Framework Programme on Sustainable Consumption and Production, which aims to encourage responsible management of resources and promote economic success for individual businesses.
"SPTO is slowly advancing its role in promoting sustainable practices in the sector.  It is challenging and having a robust monitoring system in place will help us determine where we are and what we need to do to achieve our goals" said SPTO Chief Executive Officer, Christopher Cocker.
The monitoring programme focuses on 8 indicators covering waste, energy, water management, procurement, employment, pollution, conservation and cultural heritage.
SPTO Manager for Sustainable Tourism Development, Christina Leala- Gale who conducted the training said sustainability in the tourism sector is critical considering the increasing threats of climate change, disasters and instability in the investment climate.
"Tourism can consume a lot of resources and generate waste that might be harmful to the environment, therefore the accommodation sector needs to find ways that can minimize the adverse impacts on the environment, people and culture", said Gale.
Training was also conducted for the Samoa Tourism Authority staff to improve awareness on the importance of sustainable tourism, monitoring sustainability performance and strengthening tourism statistics and marketing in order to drive sustainability of destination 'Beautiful Samoa'.
The training, which was funded by UNDP, was coordinated in collaboration with the following partners: Government of Samoa through Samoa Tourism Authority, Samoa Hotel Association, Savaii Samoa Tourism Association and Sustainable Travel International.  The same programme will be rolled out for interested hotel and accommodation operators in Fiji later this month.
To access more information on SPTO's work on sustainable tourism, go here: https://corporate.southpacificislands.travel/sustainable-tourism-development/
About UN 10 Year Framework Programme on Sustainable Consumption and Production
The 10-year framework of programmes on sustainable consumption and production patterns (10YFP) is a global framework of action to enhance international cooperation to accelerate the shift towards sustainable consumption and production (SCP) in both developed and developing countries.
To access more info, go here: http://web.unep.org/10yfp/about/what-10yfp
About SPTO
Established in 1983 as the Tourism Council of the South Pacific, the South Pacific Tourism Organisation (SPTO) is the mandated organisation representing Tourism in the region. Its 18 Government members are American Samoa, Cook Islands, Federated States of Micronesia,
Fiji, French Polynesia, Kiribati, Nauru, Marshall Islands, New Caledonia, Niue, Papua New Guinea, Samoa, Solomon Islands, Timor Leste, Tonga, Tuvalu, Vanuatu and the People's Republic of China. In addition to government members, the South Pacific Tourism Organisation enlists a private sector membership base.
For further information, please contact:
Alisi Lutu, Marketing Manager
South Pacific Tourism Organisation (SPTO)
Email: alutu@spto.org or +679 3304177
---