SPTO Continues to Build Capacity for Member Governments through National Tourism Officers Staff Attachment
Saturday, November 11th, 2017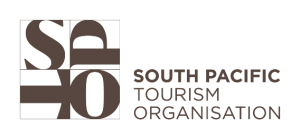 PRESS RELEASE
SPTO Continues to Build Capacity for Member Governments through National Tourism Officers Staff Attachment
10 November, 2017, Suva, FIJI– As part of a continued commitment to build and enhance the capacity of staff from National Tourism Offices (NTO) in the region, the South Pacific Tourism Organisation hosted the Finance and Administration Manager from the Niue Tourism Office on a one-week attachment which concluded today.
The capacity building initiative for key tourism stakeholders is an important part of SPTO's role to market and develop regional tourism by enhancing and strengthening the quality of their service delivery.
During the week with SPTO, Ms Sisimoka Ioane-Laufoli was given an overview of the function of the SPTO office in particular the support it provides to NTOs and was given specific training by the Finance and Corporate Division, the Executive Office, Research and Statistics, Sustainable Tourism Development section and the Marketing Division.
Speaking at the end of her week long attachment, Ms Ioane- Laufoli commended the time spent at the SPTO office as highly valuable as it provided her with an opportunity to learn new things and build her confidence in her area of work.
She highlighted some of the new knowledge gained which included enhanced knowledge on record keeping, collection of visitor arrivals data, measurement of tourist spending, collection of data from cruise ship arrivals and monitoring and updating the website.
Upon her return to Niue, Ms Ioane-Laufoli highlighted some of the key actions she will implement which include building staff capacity with the knowledge she has gained, bringing about a better understanding of Sustainable Tourism/Ecotourism and strengthening the capacity of the office to carry out marketing tasks effectively.
"The attachment is like a refresher for me and I have a lot of confidence that the team back in Niue will be so happy to learn from me, she said.
"We are always ready for new and fresh ideas.  The attachment has been both educational and enjoyable – the friendly and helpful team of SPTO have set some good examples," she added.
SPTO CEO Chris Cocker was equally pleased with the attachment. "SPTO's Smaller Island States (SIS) members which include Niue are special to SPTO and at the core of our programmes and activities. I was pleased when Niue approached SPTO for an attachment. While we promote the tourism industry of our SIS members, we are also mindful of their carrying capacity and the impacts that mass tourism and climate change can have on these islands. So the opportunity to assist them in other avenues, like HRD, is something we will not overlook."
"Human Resource Development is a priority need for the region and dovetails with the SPTO vision, which is to empower our Pacific people. To be able to provide for them through training and capacity building like this work attachment is a service we highly value at SPTO and we will continue to open our doors to our members in the future, especially for our SIS members."
"SPTO has just recently established a SIS Committee of which Niue is the Chair. I am excited for the opportunities that are available to our SIS members, particularly in the area of HRD and I hope other SIS members will follow in Niue's footsteps and pursue capacity building opportunities with SPTO".
Mr. Cocker added, "As a CROP agency, SPTO is aligned with the SIS Regional Strategy 2016-2020 which highlights the importance of capacity building for SIS members. In this regard, we have committed to providing work attachments to our members over the next 3 years in the specific areas of need for SIS".
SPTO conducted a similar training attachment in June 2017 with Tuvalu Tourism Office, which sits under the portfolio of the country's Ministry of Foreign Affairs, Trade, Tourism, Environment and Labour.  The Assistant Tourism Officer Tepola Esekia, benefitted from the week long training attachment.
The Niue Tourism Office had approached SPTO for the training, following their identification of key areas that required capacity building.  The opportunity for training is available to all NTOs and tourism industry stakeholders and will be continued in 2018.
Established in 1983 as the Tourism Council of the South Pacific, the South Pacific Tourism Organisation (SPTO) is the mandated organisation representing Tourism in the region. Its 18 Government members are American Samoa, Cook Islands, Federated States of Micronesia, Fiji, French Polynesia, Kiribati, Nauru, Marshall Islands, New Caledonia, Niue, Papua New Guinea, Samoa, Solomon Islands, Timor Leste, Tonga, Tuvalu, Vanuatu and the People's Republic of China. In addition to government members, the South Pacific Tourism Organisation enlists a private sector membership base.About SPTO
ENDS
For more information, contact:
Alisi Lutu, Marketing Manager
South Pacific Tourism Organisation (SPTO)
Email: alutu@spto.org or +679 3304177
---