'SPTO appoints Membership & Corporate Sponsorship Officer'
Monday, September 11th, 2017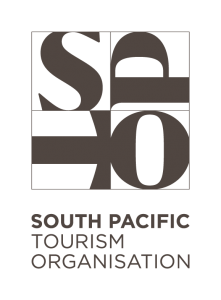 PRESS RELEASE
SPTO appoints Membership & Corporate Sponsorship Officer
11 September 2017, Suva, FIJI – The South Pacific Tourism Organisation (SPTO) is pleased to announce the appointment of its a new Membership and Corporate Sponsorship Officer, Mr Jamsheer Ali who will be responsible for SPTO's private sector membership and corporate services programme.
Mr Ali is expected to drive membership sales and marketing campaigns and activities to attract private sector members and corporate sponsorship as part of SPTO's efforts towards strengthening its membership base and providing valuable services to its members.
Ali is an experienced sales and advertising marketer having worked in Fiji and New Zealand. His previous roles included Sales Consultant for Fiji Television, Corporate Sales Manager for IT company, Daltron, and External Sales Executive for Yellow New Zealand.
In welcoming Jamsheer to the position, SPTO CEO, Christopher Cocker said Ali will play an instrumental role in developing a 3 year (2018 – 2020) SPTO Private Sector membership Strategy which will be tabled at the upcoming SPTO Board of Directors Meeting on the 26th of October in Port Vila, Vanuatu.
"We are looking forward to continuing to grow our corporate and private sector membership and be able to offer our clients stronger-value added services," he said.
"Now with a dedicated officer in this position, we expect to be more strategic in how we serve our regional and international private sector members and build on corporate partnerships, working closely with our 17 member countries to enhance delivery of services and benefits," he added.
Mr Ali started in his new position this week (September 4th).
About SPTO
Established in 1983 as the Tourism Council of the South Pacific, the South Pacific Tourism Organisation (SPTO) is the mandated organisation representing Tourism in the region. Its 18 Government members are American Samoa, Cook Islands, Federated States of Micronesia, Fiji, French Polynesia, Kiribati, Nauru, Marshall Islands, New Caledonia, Niue, Papua New Guinea, Samoa, Solomon Islands, Timor Leste, Tonga, Tuvalu, Vanuatu and the People's Republic of China. In addition to government members, the South Pacific Tourism Organisation enlists a private sector membership base.
ENDS
For more information, contact:
Alisi Lutu, Marketing Manager
South Pacific Tourism Organisation (SPTO)
Email: alutu@spto.org or +679 3304177
---