'SPTO announces winner of South Pacific Specialist exclusive trip to New Caledonia'
Friday, May 4th, 2018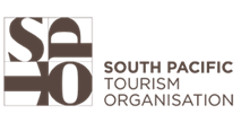 PRESS RELEASE
SPTO announces winner of South Pacific Specialist exclusive trip to New Caledonia
3 May 2018, Suva, FIJI -The South Pacific Tourism Organisation is proud to announce the winner of the South Pacific Specialist Competition who is Ms. Leah Gage of Australia. The winner was chosen from a random draw of entries during the 2018 South Pacific Tourism Exchange in Adelaide, Australia on Friday 13th April.
SPTO would like to congratulate the winner, Ms. Leah Gage of In2 Travel Australia who will take an 8 nights Holiday famil to New Caledonia.
"SPTO's South Pacific Specialist training has enhanced my knowledge of destinations in the region, and given me the confidence to be able to provide accurate, comprehensive information to my clients" said Ms Gage.
Ms. Gage also added that the SPTO website and the weekly Pacific Pulse e-newsletter were relevant tools and resource for current information, regional events and contacts.
"For the past three years, I have enjoyed attending the South Pacific Tourism Exchange, which provides me with an excellent opportunity to source new products, renew business relationships with existing operators, and to network with industry peers", she said.
The South Pacific Specialist Programme is SPTO's online training program with accreditation for travel agents. The programme focuses on key information to help travel agents understand tourism products, services and general information about Pacific Island destinations.
" We are delighted for Ms. Gage to experience the hospitality and Pacific spirit of New Caledonia which I am sure will enrich and equip her knowledge firsthand when selling our Pacific destinations." said Chris Cocker, SPTO Chief Executive Officer.
The training module educates travel agents on key selling points of 16 Pacific Island destinations specifically relating to geography, culture, tourist sites and attractions.
This is the first of four incentives SPTO will run throughout the year; travel agents are encouraged to participate in this free online accreditation to build their knowledge of Pacific Islanddestinations.
SPTO recognises that travel agents or specialists play a critical role to the growth of Pacific tourism and looks forward to welcoming more enthusiastic international travel gurus to the already growing 496 South Pacific Specialists spread across the globe from countries such as Australia, New Zealand, Canada, Asia, Europe, India, United Kingdom, United States, Africa and UAE.
SPTO's incentive accreditation has been running since 2012 and is proud to have awarded 20 South Pacific Specialists holiday famil trips to Papua New Guinea, Vanuatu, Tonga, Niue, Samoa, Cook Islands and Fiji.
The competition began in February 2nd and ended April 12th and was open to all agents. A total of 165 agents were registered and 18 certified during the month of competition.
About the Famil destination
The winner will receive a "meet and greet" upon arrival and local transfers, spends four nights at Le Stanley including breakfast at Les Chef. Additionally, she will enjoy  2 nights each at the Ramada Hotel Suites and Paradis d' Ouvea with full buffet breakfast, also inclusive of Island trip, Jet tour and dive excursion.
SPTO would like to sincerely thank  partnersNew Caledonia Tourism, Ramada Hotel & Suites Noumea, Le Stanley, Les 3 Chefs, Paradis 'd Ouvea, Locajet, Noumea Discovery, Abyss Plongee Arc  en Ciel Service company and Destination IIes Loyaute
About SPTO
Established in 1983 as the Tourism Council of the South Pacific, the South Pacific Tourism Organisation (SPTO) is the mandated organisation representing Tourism in the region. Its 18 Government members are American Samoa, Cook Islands, Federated States of Micronesia,
Fiji, French Polynesia, Kiribati, Nauru, Marshall Islands, New Caledonia, Niue, Papua New Guinea, Samoa, Solomon Islands, Timor Leste, Tonga, Tuvalu, Vanuatu and the People's Republic of China. In addition to government members, the South Pacific Tourism Organisation enlists a private sector membership base.
For further information, please contact:
Alisi Lutu, Marketing Manager
South Pacific Tourism Organisation (SPTO)
Email: alutu@spto.org or +679 3304177
---