'SIS members, FSM and Marshall Islands benefit from SPTO's Capacity building trainings'
Wednesday, May 2nd, 2018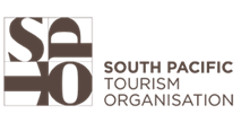 PRESS RELEASE
SIS members, FSM and Marshall Islands benefit from SPTO's Capacity building trainings
2 May 2018, Suva, FIJI -The SPTO conducted a joint training on tourism statistics, sustainable tourism and destination and business Marketing for our Small Island States (SIS) members, the Federated States of Micronesia (FSM) on April 23rd to 24th and the Republic of Marshall Islands (RMI) on April 26th to 27th.
The training was identified by SIS members of SPTO who met in Port Villa late last year and identified critical areas where development assistance and regional partnerships were needed to strengthen sustainable tourism development in their respective countries.
"FSM and RMI contribute a small percentage, about 1.6% in total to the regional tourism of the Pacific however as an industry, they both have great potential for positive impact on the social, economic and environmental livelihoods of these SIS countries. SPTO understands the need for capacity building and we are proud to partner with our members, the FSM Department of Resources & Development and the Marshall Islands Visitors Authority on these trainings" said Chris Cocker, SPTO Chief Executive Officer.
SIS members agreed that the training priorities including tourism marketing, capacity building, cruise tourism development, air and sea links and tourism investment, to name a few.
"These priorities have been identified as crucial areas requiring development and funding support and the SPTO has been urged to explore new ways to support and collaborate with its SIS members which face unique vulnerabilities due to their remote location," added Mr Cocker.
The training programme in FSM and Marshall Islands was facilitated by SPTO Managers; Christina Leala-Gale (Sustainable Tourism Development), Elizabeth Ragimana (Research & Statistics) and Alisi Lutu (Marketing) in Pohnpei, FSM and Majuro, Marshall Islands.
"Sustainable Tourism is still a new concept and I am glad that participants from public and private sector as well as NGOs were able to learn more about it from our Managers as the training also provided an opportunity for insights into how other countries and regions were implementing sustainable tourism policies and practices, " said Mr. Cocker.
The need for robust data for the development of any tourism industry was also emphasised at the training.
"I am glad that SPTO was also able to provide training in the area of Research and Statistics as well. It is so important for our members to learn and understand the essentials of ensuring that required data is consistently available and received in a timely manner at the national, regional and global level and we were able to provide training in FSM and RMI in these areas," he added.
Given the importance of marketing for any destination or business, there was an urgent need for training in both these island states.
"Capacity building for our private sector in the area of Marketing is at the core of our training programmes. Each island nation has its own unique selling points and niche tourism products and it is crucial that they are able to identify these. I'm really pleased that we were able to include Marketing in this series of training as well," Mr. Cocker said.
The SPTO team will be conducting similar training in Niue this May 2018.
About SPTO
Established in 1983 as the Tourism Council of the South Pacific, the South Pacific Tourism Organisation (SPTO) is the mandated organisation representing Tourism in the region. Its 18 Government members are American Samoa, Cook Islands, Federated States of Micronesia,
Fiji, French Polynesia, Kiribati, Nauru, Marshall Islands, New Caledonia, Niue, Papua New Guinea, Samoa, Solomon Islands, Timor Leste, Tonga, Tuvalu, Vanuatu and the People's Republic of China. In addition to government members, the South pSoothing Tourism Organisation enlists a private sector membership base.
For further information, please contact:
Alisi Lutu, Marketing Manager
South Pacific Tourism Organisation (SPTO)
Email: alutu@spto.org or +679 3304177
---