'Healthy Islands: South Pacific Tourism Organisation and World Health Organization forge new partnership'
Wednesday, January 17th, 2018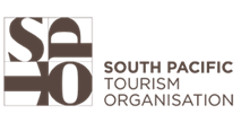 PRESS RELEASE
Healthy Islands: South Pacific Tourism Organisation and World Health Organization forge new partnership.
17 January 2018, Suva, FIJI - The World Health Organization (WHO) and the South Pacific Tourism Organisation (SPTO) today joined forces to promote healthy tourism in the region.
Under the new partnership, the organizations will promote smoke-free public places and increase opportunities for people to eat healthy local foods and get physically active. The partnership also aims to support improved accessibility for persons with disabilities in the tourism sector.
"There's growing demand for healthy tourism options. This is a great opportunity to not only expand the tourism market, but also promote health. Tourism is a major employer and driver of development in the Pacific, and eliminating employees' exposure to tobacco smoke will result in a healthier, more productive workforce," said Dr Corinne Capuano, WHO Representative for the South Pacific and Director of Pacific Technical Support. "Increasing opportunities for people to eat healthily and be physically active while ensuring tourist sites, public transport, hotels and restaurants are accessible to people with disabilities also has huge benefits for both visitors and local communities," she said.
"Tourism is a leading industry for development in the Pacific and is expected to continue with a healthy and happy workforce that continues to serve our visitors well," said Mr Christopher Cocker, Chief Executive Officer, South Pacific Tourism Organisation. "When the workforce is productive, they will provide optimum service, whilst visitors to our shores enjoy their holiday and keep returning to our island destinations. There is still a great need in the Pacific's tourism industry to educate the workforce on healthy living, particularly in preventing NCDs. We look towards preparing our workforce and upgrading tourism facilities to ensure accessibility for persons with disabilities. SPTO welcomes this partnership with WHO," he added.
In the coming year, the Pacific will welcome an estimated 2.1 million visitors who can benefit from this partnership to support Healthy Islands.
The partnership between the two organizations will kick-off with a WHO workshop in the Pacific on tobacco-free tourism in Nadi, Fiji from 20-21 March 2018.
About SPTO
Established in 1983 as the Tourism Council of the South Pacific, the South Pacific Tourism Organisation (SPTO) is the mandated organisation representing Tourism in the region. Its 18 Government members are American Samoa, Cook Islands, Federated States of Micronesia,
Fiji, French Polynesia, Kiribati, Nauru, Marshall Islands, New Caledonia, Niue, Papua New Guinea, Samoa, Solomon Islands, Timor Leste, Tonga, Tuvalu, Vanuatu and the People's Republic of China. In addition to government members, the South Pacific Tourism Organisation enlists a private sector membership base.
For further information, please contact:
Alisi Lutu, Marketing Manager
South Pacific Tourism Organisation (SPTO)
Email: alutu@spto.org or +679 3304177
---