EXPEDIA VISITS TO TONGA
Monday, August 14th, 2017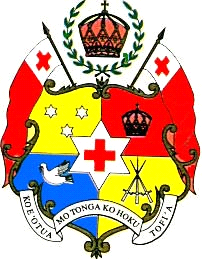 Ministry of Tourism
GOVERNMENT OF TONGA
PRESS RELEASE
EXPEDIA VISITS TO TONGA
Nuku'alofa, Tongatapu: July 28th, 2017
On July 24th 2017, Mrs. Samantha Stock and Ms. Tarnya Paton of Expedia Travel Company visited the Kingdom of Tonga for five days and returned back to Australia on the 28th July 2017. Samantha and Tarnya are representatives of the Expedia offices based in Sydney and Melbourne, Australia.
Expedia Travel is the largest online travel agency in the world, owning and operates several international global online travel brands including Expedia.com.au (https://www.expedia.com.au/Tonga.d180.Destination-Travel-Guides)  and Hotels.com, bringing a diverse range of guests which considered a benefit for local properties here in Tonga.
The purpose of their travel was to conduct workshops in Tongatapu and Vava'u specifically for accommodations. This includes the 5 categories we contain such as Hotels, Motels, Lodges, Guest Houses, Apartments and Eco- Fale and how they can work together with Expedia to put these properties into a whole new level of marketing strategies for a better global recognition.
"Part of this trip was to experience the properties here in the Kingdom of Tonga by conducting a visit and having a one to one conversation with the Owners/ Managers of each properties briefing more about the company" as stated by Samantha Stock.
The content of the workshop was focused on (i) Covering current booking trends into Tonga; (ii) Details on how to work with Expedia and how it operates and (iii) How to secure more room nights into Tonga & into the individual properties.
The workshop in Tongatapu was held on Tuesday 25th of July 2017 at The Ministry of Tourism's Conference room and Vava'u on Wednesday 26th of July 2017 at the Governor's office.
…… ENDS ……
---